Free preview
Price
Language
EN 13423:2021 Edition 01/2021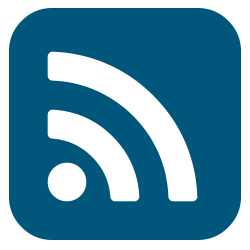 Natural gas vehicles - Requirements for NGV workshops and the management of compressed natural gas (CNG) vehicles
At present no electronic version for this standard online for following language version(s): DE.
Please feel free to contact
normalisation@ilnas.etat.lu
Abstract
This document provides requirements for operation of vehicles that use compressed natural gas (CNG) as a fuel for propulsion, covering various aspects of NGV workshops including activities, risk management, planning, personnel, layout, systems and operations. It provides requirements regarding the management of NGVs including use, parking, fuelling for commissioning, inspection, installation, repair and maintenance, disposal, transportation and documentation. This document is applicable to the management of CNG vehicles with a fuel system pressure of 20 MPa (200 bar) at 15 °C. This document can also be applied to vehicles with higher fuel system pressures, taking into account additional safety aspects. This document also applies to servicing, repair and maintenance of NGVs when work is not performed on the gas fuel system.
Status
Origin
Implementation
| | | | | | | |
| --- | --- | --- | --- | --- | --- | --- |
| start of the vote on the project | | 26/09/2019 | | date of ratification (dor) | | 20/12/2020 |
| end of the vote on the project | | 19/12/2019 | | date of anouncement (doa) | | 30/04/2021 |
| start of the vote on the final project | | 24/09/2020 | | date of publication (dop) | | 31/07/2021 |
| end of the vote on the final project | | 19/11/2020 | | date of withdrawal (dow) | | 31/07/2021 |
Publication Official Journal
of the Grand-Duchy of Luxembourg

Reference
Relations
International Classification for Standards (ICS codes) :
43.020 : Road vehicles in general
43.180 : Diagnostic, maintenance and test equipment
75.200 : Petroleum products and natural gas handling equipment